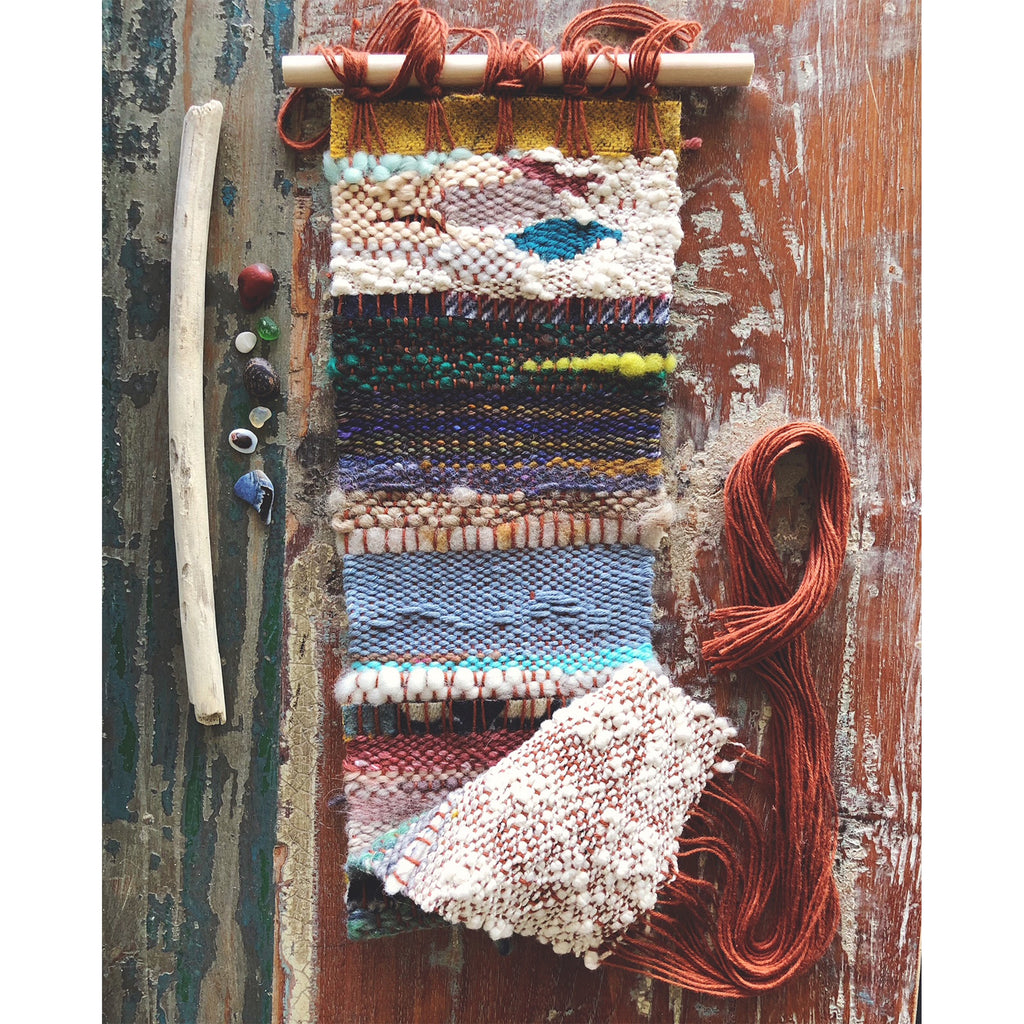 Inspired by pebbles and shells found on the Oregon coast. This wall hanging was handwoven on a vintage miniature loom using yarn (including reclaimed and recycled yarn) and Pendleton blanket scraps.
Tied to driftwood found on the coast and ready to hang.
Made in Oregon. 2018.
5.5 in. x 3 ft.