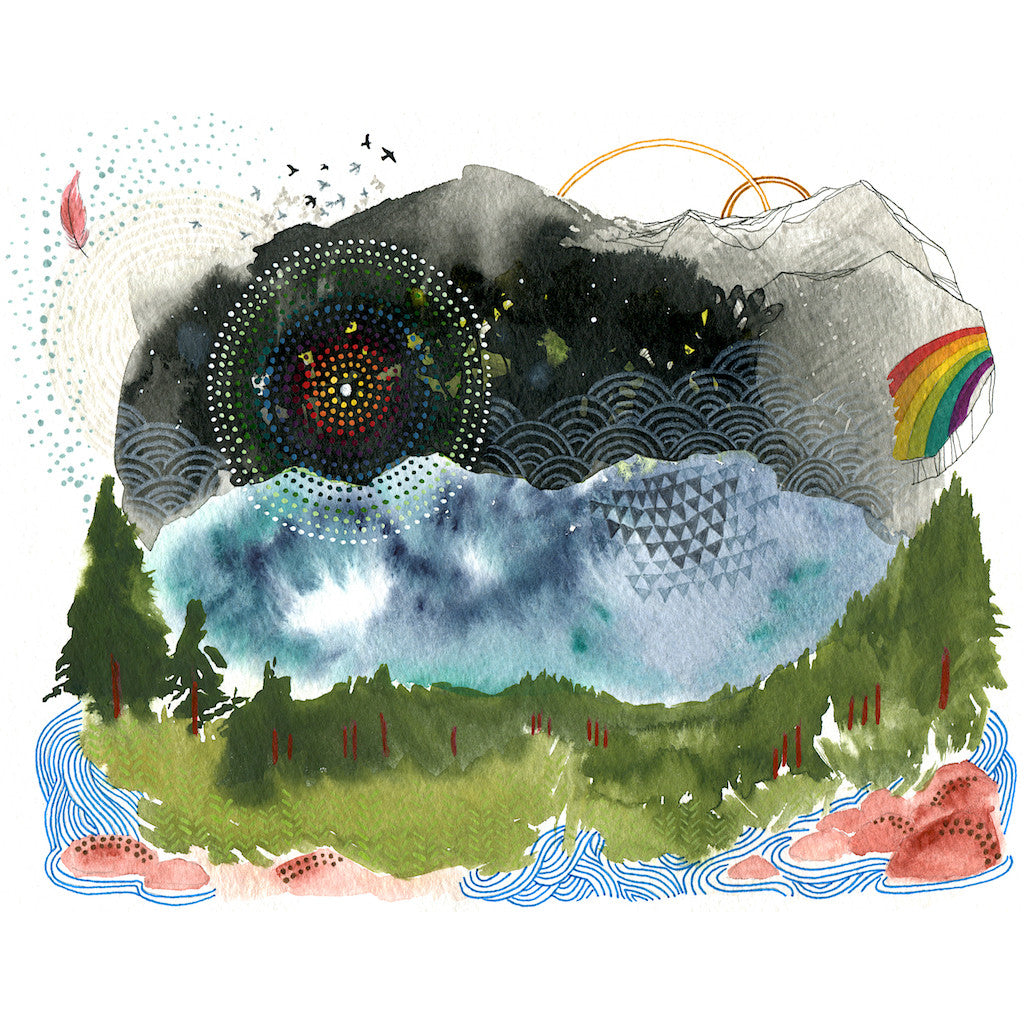 This is an archival art print of my original work. Quest encapsulates my experiences on a trip to southern Oregon. We stopped at lakes that sparkled in the summer sun, hiked through evergreen forests, waded in creeks, and explored the depths and darkness of the earth. The focal point of the piece is the circular light. The day we were in the caves, man's reliance on light became very poignant as I found myself walking through a cave alone. I remember thinking that there was a fine line between fun and fear, determined completely by a small battery in a flashlight.

Available in two print sizes:
8.5 x 11 inches
11 x 14 inches (image measures 9.25 x 11.5 inches)
This print is custom printed in my home studio. I use a premium eco-friendly paper made from bamboo, cotton fibers, and pure spring water. Each print is signed.
Prints are shipped in protective sleeves and rigid mailers.